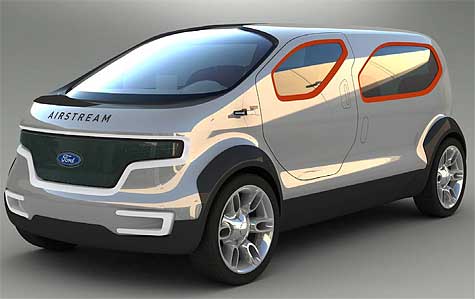 OVERVIEW
For 15 years Ford Motor Company, the number two automaker among Detroit's big three, had advertised its vehicles with the slogan ''Have you driven a Ford lately?'' In 1998 the company launched a new campaign with the tag line ''Ford Cars: Built to Last.'' The campaign, developed by advertising agency J. Walter Thompson, used a storytelling approach and ran in print and broadcast media as well as on the Internet. It was based on the notion that people enjoyed hearing other people's stories. The ''Storytelling'' campaign centered around everyday people who owned Ford vehicles, and the ads used humor and emotion to reach consumers. As its spokesperson Ford chose John Corbett, best known as the philosophical disc jockey on the television series Northern Exposure, a man with a pleasant, relatively low-key demeanor that fit well with the campaign. His role in the commercials closely resembled his work from the hit show, in which he had been something of a narrator. Corbett and country superstar Alan Jackson, another Ford spokesman, appeared together in an ad for National Ford Truck Season beginning in October 1998, and they were also featured on the company's website.
The company launched the campaign during the Winter Olympics in February 1998 with six television spots. The campaign included ads for the Mustang, Taurus, Escort ZX2, and pickup truck models. Six months later, Ford decided to expand the campaign to all of its 1999 vehicles.
HISTORICAL CONTEXT
The Ford Motor Company, founded in 1903, has experienced its share of highs and lows. Its founder, Henry Ford, was described by Ed Crews in an August 11, 1998, article in the Richmond (Virginia) Times-Dispatch as ''a mythic figure in American business history. He comes down to us as a contradictory mix of inspired tinkerer, backyard mechanic, captain of industry, eccentric and capitalist oppressor. Sometimes it is impossible to see where the myth ends and the man begins.'' In 1908 Ford introduced the popular Model T. Also known as the ''Tin Lizzie,'' it was said to be the ''universal car,'' built to be rugged, reliable, and easy to operate. When Ford incorporated the assembly line into his company's production process, he revolutionized not only the auto industry but also all industries. Increased efficiencies allowed Ford to keep prices down and expand into overseas markets. By 1915 Ford had produced its millionth car. In 1916 Ford made half of all the American cars built and accounted for 40 percent of the world's auto production.
But success may have blinded Henry Ford to the need for change. By the 1920s competing automakers were producing models with more style, comfort, and power than the Tin Lizzie. Ford dragged his feet on producing a new model, and the company continued to make the Model T into the late 1920s. Only when it became absolutely clear that the car would not sell at any price did Ford throw in the towel. He shut down production for six months in order to retool the plants for a new model. The successor Model A enjoyed good sales, but by 1932 General Motors (GM) had taken the number one spot from Ford, and GM held it for decades. Over the years Ford introduced many successful models, including the Thunderbird, Escort, Taurus, and, perhaps most notably, Mustang. It also produced the Edsel, a spectacular flop, and from time to time the company suffered financial setbacks. Ford became known for its pickup trucks and sport utility vehicles, including the F-Series truck and the Explorer. Despite its successes, however, for the most part Ford remained an also-ran to number one General Motors. In addition, Ford and other U.S. automakers eventually had to contend with inroads made by foreign auto manufacturers, primarily the Japanese.
TARGET MARKET
The ''Storytelling'' campaign was developed with both male and female consumers in mind. For instance, ''Hands,'' a commercial for the F-Series truck, showed close-ups of the hands of a hardworking but sensitive mechanic named Joe. Shots of Joe's hands working with a blowtorch and gripping the wheel of his Ford truck were interspersed with shots of him holding a small child. Jan Klug, Ford Division's marketing communications manager, said, ''The 'Hands' story is the highest rated F-Series spot we have tested among men and women. It really touched a chord with consumers, who could relate to a guy and his truck balancing work and family.'' Ford took care to ensure that the campaign would appeal to women even if it did not target them exclusively. Three of the six television spots used to launch the campaign featured women. One spot informed viewers of Ford's support for Race for the Cure, a national breast cancer charity. In addition, because ''Built Ford Tough,'' the popular tag line used for trucks, tested poorly with women, Ford dropped the idea of also using it for its car ads. Instead, the tag line ''Built to Last'' tag was created for Ford cars.
Seven months after the campaign launch, Adweek reported that Ford intended to increase its spending on ads that targeted Hispanic and African American consumers and, for the first time, to make some of the advertising targeting African Americans part of the general market pool. Uniworld, New York, was hired to handle the African-American marketing, while Zubi Advertising of Miami handled the Hispanic advertising.
COMPETITION
Ford, General Motors, and Chrysler (which in November 1998 merged with Daimler-Benz AG to become DaimlerChrysler AG) made up Detroit's big three automakers. For years GM had enjoyed the number one spot in U.S. auto manufacturing, followed by number two Ford and number three Chrysler. In November 1997, however, Ward's Auto World reported that all three were losing market share in passenger cars to light trucks and sport utility vehicles. At the same time there was increasing pressure on the Detroit automakers to keep prices down. GM offered various financial incentives, including cut-rate financing programs and cash rebates on 1998 cars and light trucks. Ford and Chrysler offered similar incentives as well. The Wall Street Journal reported in November 1997 that, despite healthy sales and a robust economy, U.S.-based automakers were also facing increased price pressures from Japanese imports as a result of the weak yen and reduced production costs. During 1998 General Motors reportedly lost market share, and in August 1998 the Wall Street Journal noted that ''GM's total sales and market share fell below those of No. 2 automaker Ford Motor Company for the first time since a national strike against GM in 1970.'' Ford's market share for April 1999 was reported to have dropped by 0.9 percent from that of the previous three months, however.
MARKETING STRATEGY
The launch of a new advertising campaign in February 1998 was a major event for the company. According to Art Spinella, the automotive director for CNW Marketing Research, ''Ford tends to hand on to its ad campaigns for a long time.'' The new campaign featured a new tag line. The slogan that Ford had used for 15 years—''Have you driven a Ford lately?''—was replaced with ''Ford Cars: Built to Last.'' The tag line ''Built Ford Tough'' continued to be used in truck advertising. The television ads told stories of everyday people with humor and emotion in order to strike a chord with consumers. In choosing a spokesperson, Ford looked for someone who was not such a megastar that he or she would overshadow the product. Corbett, known from Northern Exposure, tested well. In fact, his role in the commercials closely resembled his role in the television series, in which he served as something of a narrator. In a written statement issued several months after the campaign had started, Ford described its approach as ''down-to-earth'' and ''a real change in Ford's approach to advertising.'' According to Ford's Klug, ''When we launched the campaign in 1998, we discovered that everyone has a favorite story about a car or truck. This campaign is all about communicating on an emotional level—not just price and features.'' According to Ford, the spots dealt with ''the human spectrum of experience, from the humorous to very emotional themes.'' Klug noted that the campaign ''is all about building mindchanging communication, and to do that we need to make an emotional connection with our customers. One of the benefits of the campaign is the ability to tell stories that capture the personality of individual vehicles, but in a consistent, unified way that conveys the values that stand behind the Ford name.''
Examples included an ad in which two friends—Charlie and Ray—made a wager over the capabilities of the F-Series truck. Charlie bet that Ray's truck would not be able to tow an 8,000-ton ship, and, of course, he lost. Another example was an Escort ad in which two women in a ZX2 tried to elude a strange van that was chasing them. When the van passed them, they realized that it was Publishers Clearing House trying to give them a prize.
Ford reportedly earmarked $80 million for the campaign, double the amount spent the year before. Six 30-second television spots were introduced during the coverage of the Winter Olympics, with the models advertised including the Mustang, Taurus, Escort ZX2, and F-Series pickup truck. One of the ads focused on Ford history, and another emphasized Ford's commitment toward Race for the Cure.
OUTCOME
After six months of running the ads, Ford decided to expand the campaign to all of its vehicles—cars and trucks—with the release of the 1999 models. Corbett was enlisted to appear in 13 new commercials, which included the ''Hands'' spot and another called ''Charlie's Parents,'' in which two overprotective parents took comfort in knowing that a Taurus was helping keep their son Charlie from harm. Another humorous spot showed two women talking about their boyfriends' Mustangs, only to realize that they might be talking about the same man. In addition to the 13 new spots, several old ones were carried over from the 1998 campaign. Ford also decided to change its 1999 marketing strategy to focus on its primary brands—Ford, Lincoln, Mercury, Jaguar, and Mazda—rather than individual models. Jim Schroer, Ford's executive director of marketing strategy and brand management, believed that past marketing efforts had tended to promote specific nameplates, such as Taurus and Explorer, too heavily and did not connect with or reinforce the primary brand. ''The change is to make sure each nameplate strengthens the primary brand it is under,'' he said.
Spinella of CNW Marketing Research predicted, ''This new campaign looks like it has some legs under it and Ford should be able to use it for another 10 to 15 years.'' Ford's Klug thought that the storytelling approach was effective. ''Storytelling is part of the human DNA,'' she said. ''People can really relate to it. You can tell stories that revolve around the personalities of our products.''