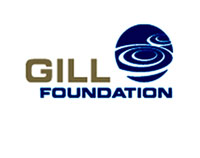 In 1992 Colorado voters passed an amendment to their state constitution that negated the power of laws protecting Americans from sexual-orientation discrimination. Four years later the U.S. Supreme Court struck down the amendment. The issue, remaining relatively undisturbed for years, exploded in 2004 when San Francisco's mayor allowed the city to issue marriage licenses to same sex couples.
In 2004 Colorado Republicans Musgrave and Allard proposed an amendment to the U.S. Constitution that banned same-sex marriage. If passed the amendment would affect survivor benefits for children and spouses
in same-sex families. At the time, same-sex families were also denied more than a thousand federal benefits that opposite-sex families qualified for. At the state level only three states granted same-sex marriages the same rights and responsibilities bestowed upon so-called traditional marriages.
The Gill Foundation, which had been founded by software tycoon Tim Gill in the 1990s, reacted by rallying voters to support same-sex marriages and antidiscrimination laws. As part of the ''TurnOut'' campaign, voter-mobilization tool kits were sent to some 250 organizations around the country, encouraging voters to elect candidates such as Colorado's Stan Matsunaka, who did not support the proposed amendment. Ted Trimpa, a Colorado attorney and gay-rights lobbyist, told the Rocky Mountain News that it was time to politically ''go after people who go after us.'' Many in LGBT communities feared that if the wrong candidates were elected, they could hinder the rising momentum of the gay-rights movement. ''We can't afford to lose,'' Trimpa continued in the Rocky Mountain News. Gill Foundation organizers were telling volunteers to encourage similar-minded voters to ''vote like your civil rights depend on it.'' Television spots for the ''TurnOut'' campaign focused on antidiscrimination issues, specifically in the workplace. At the time, only 14 states protected citizens from being fired because of their sexual orientation. Surveys conducted before the campaign indicated that mainstream voters felt sympathetic about the problem of workplace discrimination.